Featured news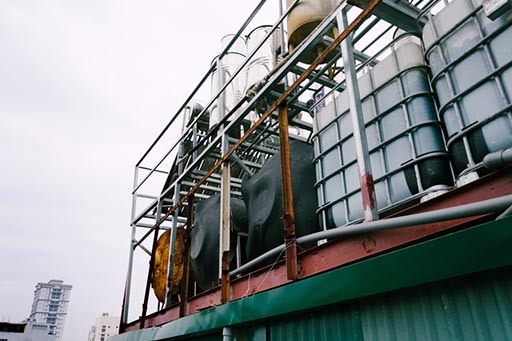 Jan. 09, 2018
How Gasoline Storage Containers Affect Fuel Quality
Recently, consumers in rural areas have complained about the reduction of the octane number of gasoline stored in storage containers made of polyethylene (PE) in most Asian countries. In addition, problems have been found in gasoline that has not been used for a long time in dual-fueled cars that use liquefied petroleum gas and gasoline at the same time. The reduction of the octane number has caused problems in the quality of fuels. To understand the fuel quality problems, the fuel properties of gasoline for automobiles were investigated by storing gasoline for a long time in various simplified storage containers (tin-coated steel, PE, and polyethylene terephthalate (PET)) in a laboratory scale.
According to a 2017 study conducted by the Research Institute of Petroleum Technology, among the fuel quality items for gasoline depending on the storage containers and the storage time, Research Octane Number (RONs) of the gasoline in all the PE storage containers stored indoors and outdoors failed to satisfy the specification of quality standards.
However, the gasoline stored in all the steel containers and the PET storage container satisfied the RON specification. The oxidation stability of gasoline stored in all the plastic storage containers failed to satisfy the quality standards. The total component analysis of the gasoline stored in the individual storage containers showed that all the quality standards were satisfied. However, the olefin content decreased by 1.99 vol % and that of n-paraffin decreased by 0.88 vol % in the gasoline in PE storage containers stored outdoors. When gasoline is stored indoors or outdoors for a long time, the gasoline components with high RONs may be oxidized or evaporated, which affects the gasoline's fuel quality. The analysis of the surface of the PE storage container stored outdoor showed that the components of the gasoline permeated the surface over time.
In a nutshell, it has been shown that tin-coated steel Energies 2017, 10, 1307 9 of 9 material storage containers for gasoline storage are less affected by external influences than PE storage containers, and thus are more advantageous for maintaining stable fuel quality.
Min, K.I.; Yim, E.S.; Jung, C.-S.; Kim, J.-K. Study on the characterization of oxidative degradation of automotive gasoline.
Oliveria, F.S.; Teixerira, L.S.G.; Araújo, M.C.U.; Korn, M. Screening analysis to detect adulterations in Brazilian gasoline samples using distillation curves. Fuel 2004, 83, 917–923.
Properties of Gasoline Stored in Various Containers [PDF], Research Institute of Petroleum Technology, Korea Petroleum Quality & Distribution Authority